Da Wingman crashes Da Base!
(The Base) - 2014-06-28 - Eric "Wingman" Peterson does a surprise drop in at Star Citizen's Premier Online  Radio Station, The Base!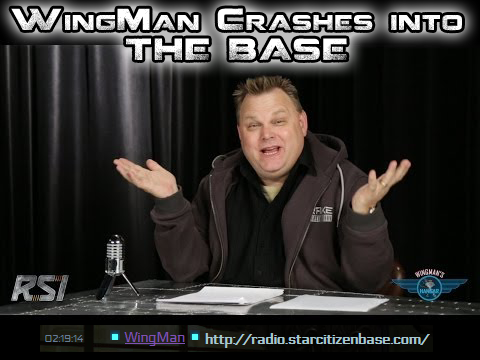 Listen in here.
During their regular scheduled Friday Night Show, in which they were giving away a Xi'An Scout, the crew of The Base got a surprise visit from Eric "WingMan" Peterson. The linked audio file is a recording of his visit and the hilarity that ensued. The Base crew didn't expect this at all!
The Base is a partner of Citizen Star News
See Also
Eric Peterson, aka "Wingman"