Wingman's New Hangar and Crew
(Citizen Star News) - by Citizen Ed - 2014-11-07 - So the question "Where the frak is the Wingman?" has been answered. Not spotted at CIG events for a while, it turns out Wingman has left the Star Citizen project and is excited tofound a new games company, which he's calling Unameus for now.
Pulling together a crew of recently ex-CIG folks who have left for various reasons.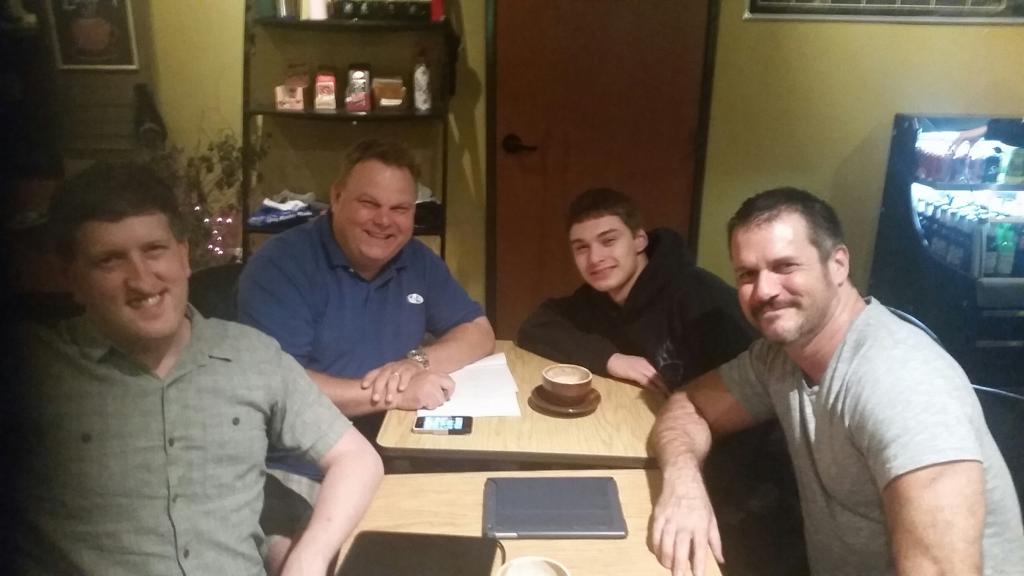 That's Jason Spangler, Wingman, Winglet (Wingman's Son), and Chris Olivia. Mike "Viewmaster" Morlan is also joining but is away setting up a movie studio in Jakarta.
NOTE: There were reports that ex-CIG concept artist Elijah McNeil was also joining, but that is simply mentioned as a possibility during Wingman's recent livestream.
Basic game is a bit in the vein of Descent. 6DoF. Fly around tight spaces and through tunnels. Collect resources. Single & Multiplayer.
300 years in the future. Mankind has exhausted earth's resources and corporations have popped up to gather resources in our solar system. You are "research agents" trying to get every last bit of resources from asteroids and moons. Possibly done in Unreal.
No, there is not going to be LTI, maybe golden ticket. No crowdfunding campaign at the moment either.
Eric is still keeping up the support for Chris Roberts and CIG. A real class act, and it's good to see people support each other even when they end up going separate ways.
See Also
UStream Livestream Archive - (Warning very hot mic, careful with your speakers and eardrums)
peezocker.com - (temp forums based on an old project - join and discuss, suggest a name for the company!)